Rohit Mehta, Founder and President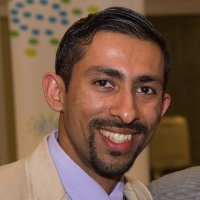 Rohit Mehta is the Founder and President of DoGood Fundraising Solutions. A University of Toronto graduate, Rohit has been active in the non-profit sector for 15 years.
He was appointed to a five-year term with the Grant Review Team of the Ontario Trillium Foundation and served a two-year term with the Grant Review Committee of the Ministry of Children and Youth Services' Youth Opportunities Fund.
Throughout these experiences, Rohit reviewed and assessed over 300 grant applications, and distributed over $60 Million in funding to community-based non-profits, charities, and grassroots groups.
Rohit brings an additional five years of frontline experience working in fundraising roles with several non-profit and charitable organizations and has spent over a decade volunteering as a Board Member and leader within the sector.
Sebastian Cook, Grant Writing Assistant
Sebastian Cook is our Grant Writing Assistant. With an extensive background in advertising and market research, he can quickly and instinctively create writing that sells to any given audience.
He comes to DoGood Fundraising as a professional writer for over 20 years and has spent the past 15 years working in the music industry as a promoter, publicist, marketing consultant, booking agent and grant writer.
He honed his grant writing abilities collaborating with top musicians, many of whom are Juno Award-winning or nominated, on grants for arts councils and other music industry funding bodies.
Sebastian has also worked with presenters such as Small World Music, Do Right Music and The Nujazz Festival. His grant writing efforts have helped secure over $1 Million in funding for artists and presenters.